Easy Money II: Hard to Kill - (2012) - Netflix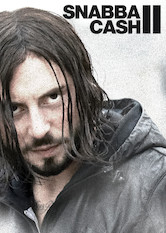 1h35m -
Action & Adventure
How To Unblock Every Movie & TV Show on Netflix No Matter Where You Are
1h35m -
Action & Adventure
While serving time, business student-turned-coke smuggler JW plans to go straight when he gets out, but his past refuses to go away.
Director:

Babak Najafi

Cast:

Dejan Cukic

,

Lisa Henni

,

Joel Kinnaman

,

Fares Fares

,

Matias Varela

,

Madeleine Martin

,

Dragomir Mrsic

,

Joel Spira

,

Ricardo Marceliono Araneda Moreno

,

Luis Cifuentes

Netflix Rating:

6.2/5
Rotten Tomatoes Score:
50/100
Countries Available in:

Not available where you live? Learn how to unblock Netflix & watch this title.

Available Since:
2022-01-01
Trailer:
Similar Titles:

Synopsis
JW (Joel Kinnaman, Robocop, The Killing), the promising business student who became an organized coke smuggler in Easy Money, is serving hard time in prison and struggling to get back on an honest path. There are glimmers of hope in his life - some venture capitalists are interested in a new piece of trading software he's developed, and while behind bars he's made peace with an old enemy. This all proves to be an illusion. On leave from prison, and back in contact with his former gang, JW learns that once you've walked in the shoes of a criminal there just may be no going back.
Other Titles Being Viewed Right Now