The Assignment - (2016) - Netflix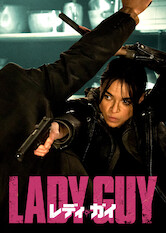 1h35m -
Action & Adventure
How To Unblock Every Movie & TV Show on Netflix No Matter Where You Are
1h35m -
Action & Adventure
A hitman has his body surgically altered into a woman's against his will. Now he has to track down the surgeon responsible and get his revenge.
Director:

Walter Hill

Cast:

Brent Langdon

,

Adrian Hough

,

Sigourney Weaver

,

Caroline Chan

,

Ken Kirzinger

,

Michelle Rodriguez

,

Anthony LaPaglia

,

Caitlin Gerard

,

Darryl Quon

,

Tony Shalhoub

Netflix Rating:

4.6/5
Rotten Tomatoes Score:
0/100
Countries Available in:

Not available where you live? Learn how to unblock Netflix & watch this title.

Available Since:
2020-03-15
Trailer:
Similar Titles:

Synopsis
Following an ace assassin who is double crossed by gangsters and falls into the hands of rogue surgeon known as The Doctor who turns him into a woman. The hitman now a hitwoman sets out for revenge, aided by a nurse named Johnnie who also has secrets.
Other Titles Being Viewed Right Now