Emerald Green - (2016) - Netflix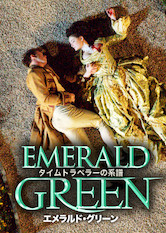 How To Unblock Every Movie & TV Show on Netflix No Matter Where You Are
1h52m -
Foreign Movies
In the final chapter of the 'Gem Trilogy,' a heartbroken Gwen learns the shocking truth about her secret time-traveling society, the Circle of Twelve.
Director:

Felix Fuchssteiner

,

Katharina Schode

Cast:

Rufus Beck

,

Peter Simonischek

,

Johannes von Matuschka

,

Josefine Preuss

,

Kostja Ullmann

,

Florian Bartholomai

,

Laura Berlin

,

Jennifer Lotsi

,

Katharina Thalbach

,

Jannis Niewohner

,

Maria Ehrich

,

Johannes Silberschneider

Netflix Rating:

6.0/5
Rotten Tomatoes Score:
0/100
Countries Available in:

Not available where you live? Learn how to unblock Netflix & watch this title.

Available Since:
2019-07-01
Trailer:
Similar Titles:

Synopsis
After the events of Sapphire Blue Gwen is heartbroken and confused about who she is and what the real powers of the Raven are. Not knowing who they can trust anymore, Gwen and Leslie try to figure out what nefarious plots the Count has up his sleeve with the help of a sassy gargoyle. Using her personal chronograph Gwen attempts to discover the tightly knit secrets the Lodge has been keeping. Will Gwen be able to turn to Gideon in her time of need or is her mistrust in him justified enough to separate them forever?
Other Titles Being Viewed Right Now