Ba-bi - (2021) - Netflix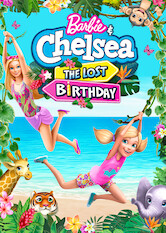 How To Unblock Every Movie & TV Show on Netflix No Matter Where You Are
1h0m -
Animal Tales
When Barbie's sister Chelsea thinks her birthday has been skipped, she hunts for a magic gem on a jungle island that will grant her wish to get it back.
Director:

Cassi Simonds

Cast:

America Young

,

Cassidy Naber

,

Kirsten Day

,

Cassandra Morris

,

Lisa Fuson

,

Greg Chun

,

Benjamin Pronsky

,

Laila Berzins

,

Nakia Burrise

,

Jacob Craner

Netflix Rating:

6.7/5
Rotten Tomatoes Score:
NA
Countries Available in:

Not available where you live? Learn how to unblock Netflix & watch this title.

Available Since:
2021-11-15
Trailer:
Similar Titles:

Synopsis
Soon-Young (Kim Sae-Ron) is a young girl who is the head of her family. She lives with her mentally handicapped father (Jo Yong-Suk) unscrupulous uncle (Lee Chun-Hee) and younger sister Soon-Ja (Kim Ah-Ron) who is always ill. Younger sister Soon-Ja plays with her Barbie doll everyday and dreams of one day living in the United States. Meanwhile Mang-Taek comes into contact with an American man interested in adopting a healthy Korean girl. Mang-Taek arranges a deal for the American man to adopt Soon-Young. When her younger sister Soon-Ja hears of the adoption she becomes jealous and asks to take the place of her older sister. When the American man and his young daughter arrive to take Soon-Young the uncle Soong-Young and Soon-Ja must decide who is to go. The American father has an ulterior motive for the adoption.
Other Titles Being Viewed Right Now