Dolphins - (2013) - Netflix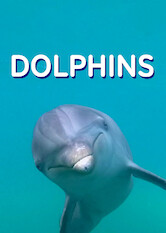 48m -
Science & Nature Documentaries
How To Unblock Every Movie & TV Show on Netflix No Matter Where You Are
48m -
Science & Nature Documentaries
Marine biologists and activists follow the fascinating social and intellectual lives of the ocean's most human-like creatures: dolphins.
Director:

Tim Mayer

Cast:

Michael J. Diekmann

Netflix Rating:

7.2/5
Rotten Tomatoes Score:
89/100
Countries Available in:

Not available where you live? Learn how to unblock Netflix & watch this title.

Available Since:
2021-11-26
Similar Titles:

Synopsis
Plunge into the realm of wild dolphins in this great adventure film MacGillivray Freeman Films producers of the large-format films "Beavers" and "The Living Sea." In "Dolphins" you'll experience the warm white sand banks of the Bahamas where the inquisitive dolphins live and play. Find out how we are unraveling the mysteries of dolphin communication. Here you'll also meet a bottlenose dolphin named JoJo who explores the colorful reefs with his human friend Dean. Brimming with details about the complex lives of these fascinating animals this ocean adventure film takes you into the very heart of the world of Dolphins.
Other Titles Being Viewed Right Now