Dangerous - (2021) - Netflix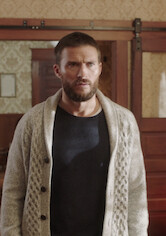 1h39m -
Action & Adventure
How To Unblock Every Movie & TV Show on Netflix No Matter Where You Are
1h39m -
Action & Adventure
To investigate the mystery behind his brother's death, a troubled parolee moves to a remote island where a deadly gang forces him to face his dark past.
Director:

David Hackl

Cast:

Scott Eastwood

,

Kevin Durand

,

Famke Janssen

,

Tyrese Gibson

,

Mel Gibson

,

Brenda Bazinet

,

Ryan Robbins

,

Brendan Fletcher

,

Leanne Lapp

,

Chad Rook

,

Brock Morgan

Netflix Rating:

7.0/5
Rotten Tomatoes Score:
86/100
Countries Available in:

Not available where you live? Learn how to unblock Netflix & watch this title.

Available Since:
2022-01-05
Trailer:
Similar Titles:

Synopsis
Dan Bellows finds former stage star Joyce Heath a penniless drunk and takes her to his Connecticut home for rehabilitation. Unaware that she is married to Gordon he asks his fiancée Gail to free him and offers to sponsor Joyce in a play. When Gordon refuses to give Joyce a divorce she runs the car into a tree crippling him for life. Joyce urges Dan return to Gail opens her play and begs Gordon for forgiveness.
Other Titles Being Viewed Right Now